Best Commercial Roofing Companies in Atlanta
The #1 source for your roofing and paving needs
Your Go-To Atlanta Commercial Roofing & Paving Specialists
Are you in search of top-notch commercial roofing and paving services in the vibrant city of Atlanta? Look no further than "Advanced Roofing & Paving," your trusted source for all your Best Commercial Roofing Companies in Atlanta needs. With a wealth of experience and a team of highly skilled professionals, we've established ourselves as the go-to experts in Atlanta's bustling commercial sector.
Dedicated to Excellence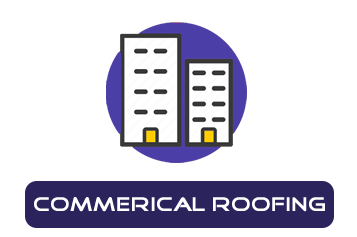 At Advanced Roofing & Paving, we are dedicated to delivering the highest quality services to businesses and organizations spanning various industries. Whether you're embarking on a new roof installation, Best Commercial Roofing Companies in Atlanta, require roof repairs or maintenance, or need top-notch asphalt paving services, we have the expertise to get the job done right. From cozy small businesses to expansive commercial properties, our team possesses the skills and experience to handle projects of any scale.
Quality Best Commercial Roofing Companies in Atlanta
Our commitment to excellence shines through in every project we undertake. We believe in using only the finest materials and the latest industry techniques, ensuring that your project will be completed on time and to your utmost satisfaction. We understand that in the commercial world, time is money, and we pledge to minimize disruptions to your operations by delivering efficient and timely services.
Customer Satisfaction Is Our Priority
At Advanced Roofing & Paving, we hold customer satisfaction in the highest regard. We go the extra mile to ensure that our clients are not just satisfied but delighted with our services. We're not just in the business of completing projects; we're in the business of building lasting relationships with our clients. Our commitment to quality workmanship and exceptional customer service is what sets us apart.
Donnie, was on time and very eager to make sure I was comfortable with all the work that they performed. No pressure, just very solid company and letting you know what they do and how they do it. I highly recommend them!
seal coated my entire parking lot excellent service excellent quality and a reasonable price
Great work resurfacing my business property. The price was right. Professional and punctual. Recommended.
After having multiple sealcoat contractors 'no-show', we were referred to Advance Roofing and Paving. Donny came out promptly, worked up a reasonable quote to sealcoat our 10,000 sq foot drive and parking area, and emailed it that same day. I signed the document on Sunday, and they were able to do the work within a couple of days. Two coats of sealcoat, with a warranty on both material and workmanship. Showed up when they said they would, and did outstanding quality work at a fair price. MY VERY TOP RECOMMENDATION for anybody looking to maintain their asphalt investment!!
Donny came out and looked at our shopping center roof, sent us a proposal that evening that was well below competitors quotes, and worked over 10 hours the next day to complete the work in a single day! Very happy with Advanced Roofing & Paving's services and highly recommend using them for your commercial roofing needs!
Thank you for resolving an on going issue with my roof. I would recommend you guys to anyone that has roof issues.
This company placed a much needed new roof on our barn. Excellent job done by this hard working group of guys. Thanks!
great work from good guys, I would recommend.
Your Atlanta Metro Solution
Whether you're based in the greater Atlanta Metro area or anywhere in the state of Georgia, Advanced Roofing & Paving is your local solution for all things commercial roofing and paving. Our seasoned team of professionals, coupled with our unwavering commitment to quality work, enables us to offer a comprehensive range of commercial roofing services suitable for businesses of all sizes.
Our Services Include:
New Commercial Roof Installation
From planning to execution, we ensure your new roof meets the highest standards of quality and durability.
Roof Repairs & Maintenance
Don't let minor issues escalate into costly problems. Our team will keep your roof in top condition.
Roof Replacement | Best Commercial Roofing Companies in Atlanta
When it's time for an upgrade, we'll guide you through the process, ensuring minimal disruption to your business.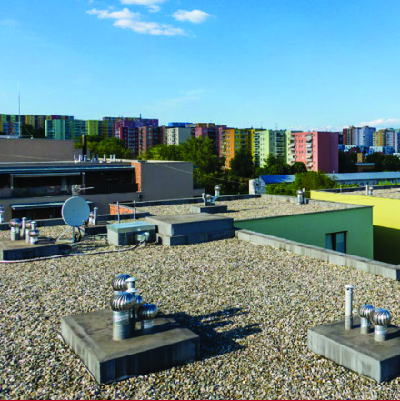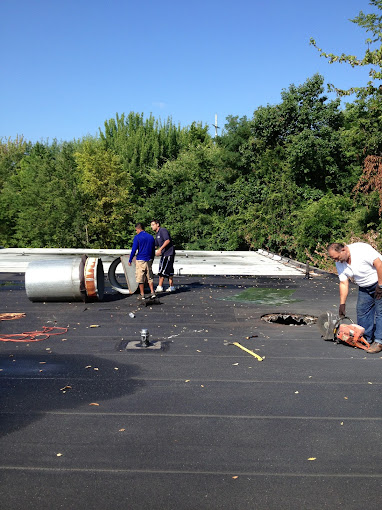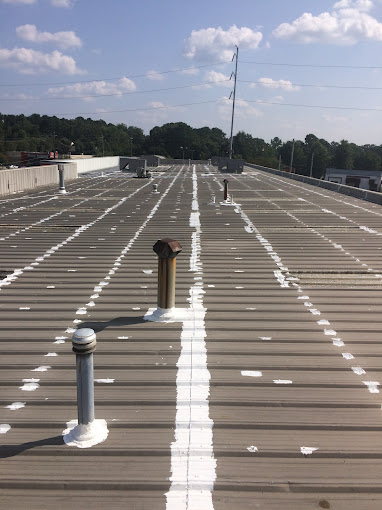 Contact Us Today For Best Commercial Roofing Companies in Atlanta
Are you ready to safeguard your commercial property and keep your business running smoothly? Reach out to us today, and let's discuss which of our commercial roofing services is best suited to your unique situation. At Advanced Roofing & Paving, we're not just roofing and paving experts; we're your partners in success. Thank you for considering us for your next commercial roofing or paving project – we look forward to exceeding your expectations.
When it comes to Atlanta commercial roofing, choose the experts who have earned the trust of the city – choose Advanced Roofing & Paving.